Ping My Link - Submit Your Website to hundreds of business directories,
webmaster tools, seo directories and other free resources. Get Indexed by
Search Engines like Google, Bing, Yahoo, Baidu etc. Submit Your Website for FREE.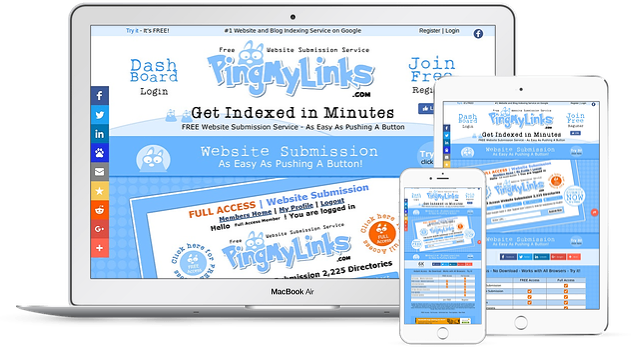 |
FREE Website Directory
|
Grab A Banner
|
Discuss, Promote & Share
|

Community Discuss & Promote:
|
Comments
(Old) |
Copyright (c) PingMyLinks, All rights reserved.

| Privacy Policy | Cookies | TOS | FAQ |

| Support | Contact us |